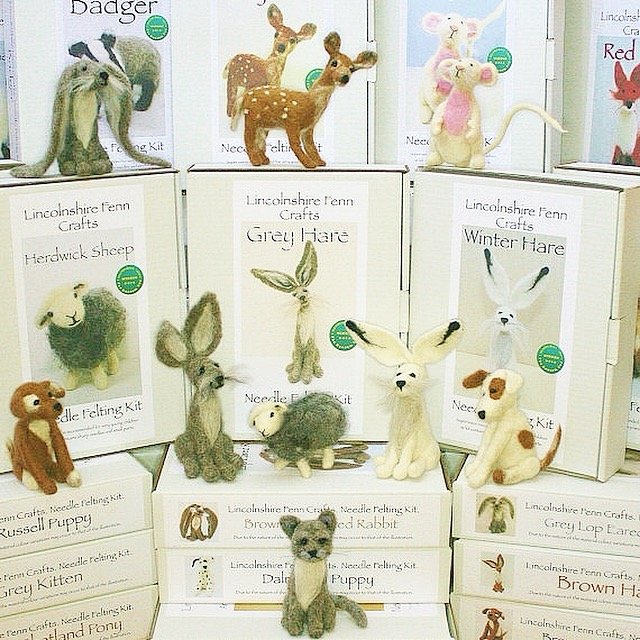 Award winning needle felting kits and creations to help you unlock your creativity
Be inspired...
Needle felting & Yorkshire tea are my passions & I happily admit I am addicted to both. Inspired by
the animals of the British Isles I have created a range of award winning needle felting kits & creations to help you unlock your inner creativity.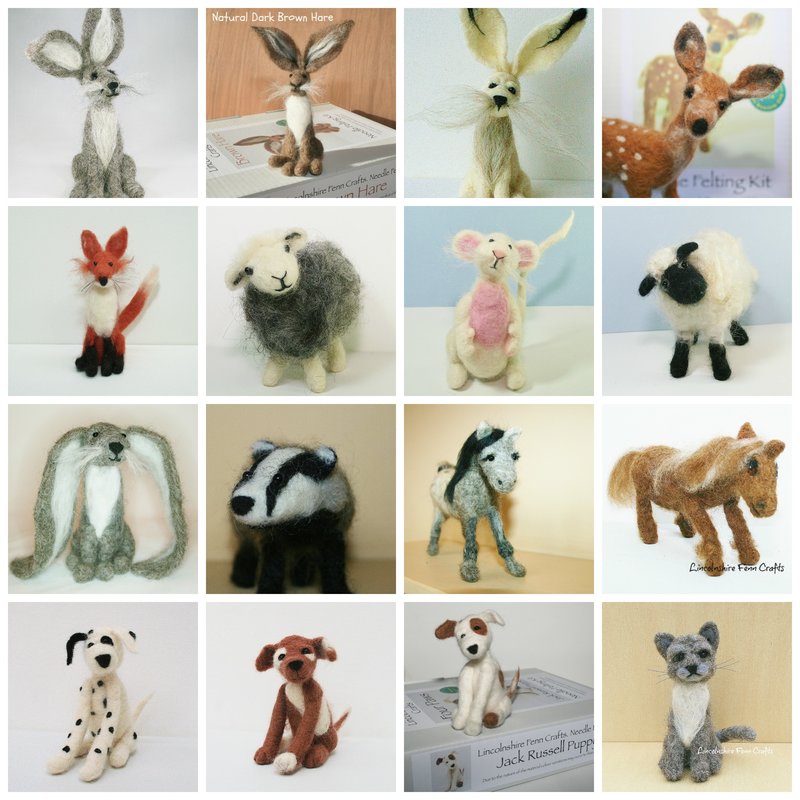 I have always loved anything connected to arts, crafts, music and photography and have been making and creating since I was 6 years old. I also hold a strong belief that any form of arts and crafts can only be beneficial to our personal well being. Ask yourself this: when did being creative ever cause you to feel anxious or unhappy? Felting, and in particular needle felting, was something I discovered purely by accident (or serendipity) after meeting a wet felting artist at an arts and craft show I was visiting. I immediately booked a three hour workshop on wet felting and shortly after I was given a whole sheep's fleece. The rest, as they say, is history - I had found my passion and I haven't looked back since! Not even a glance... Fuelled by all of the above, and my love of animals, I now hold workshops, produce original felt creations and award-winning needle felting kits designed for complete beginners or those wanting to improve their needle felting technique. Lets be honest, it's not right to keep this wonderfully addictive craft all to myself; that would just be mean... My needle felting kits: I am very proud of my kits and the current range of 17 complete starter kits includes mostly woodland animals native to Britain, and my 'Four Paws' range for all the doting dog and cat lovers (we know who we are...). Beautifully presented in an A4 gift box, each kit contains everything you need to make your own needle felted animal or to give as a gift to your 'crafty' loved ones. No sewing. No wires. No glue. No stuffing! Ready to buy and handmade to order: As well as my needle felting kits, I have created a 'ready to buy' and 'handmade to order' range of felt brooches, pictures and sculptures which allow my creative side to really flourish; that is, when I'm not making kits for all you lovely needle felting junkies... Since I starting needle felting it has really taken the crafting world by storm and many, like me, are now 'hooked' on this wonderfully addictive craft; surprising themselves at what they can achieve with a barbed needle and a handful of wool.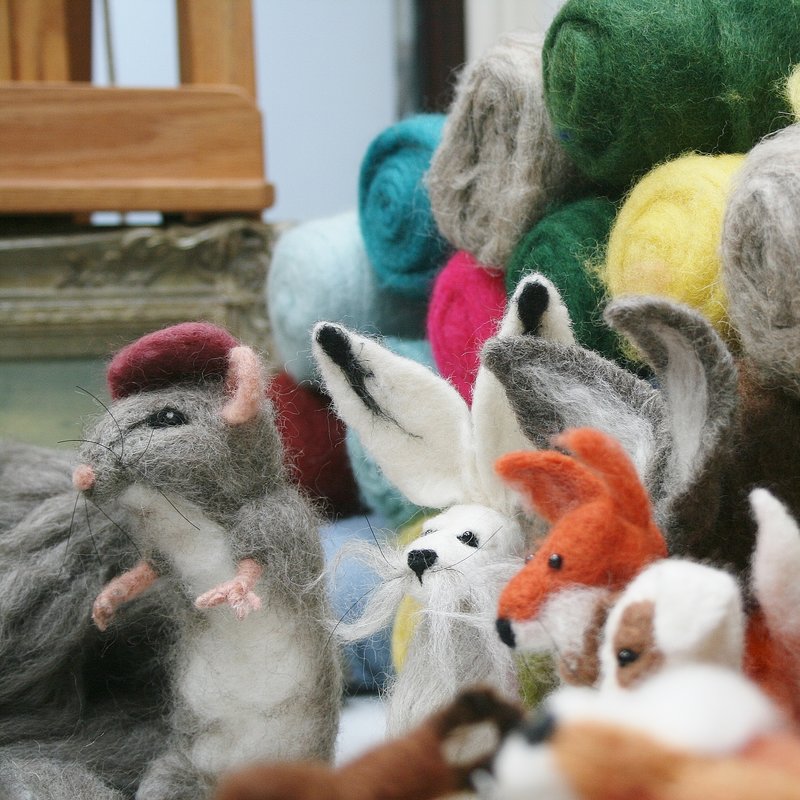 Where you will find me:

The Lincolnshire Fenn Crafts headquarters are in my home studio in rural North Lincolnshire where I am supported by my lovely family and my right hand woman and best friend (who just happens to be my dog, Blaze).

My materials:

My British wools are primarily natural and undyed, and are sourced locally from a family run business. Every item and needle felting kit is produced, made and put together by me at my home studio. I weigh, I bag, I print, I stick, I drink Yorkshire tea... You get the idea: no outsourcing whatsoever. The small amount of Merino wool I use is ethically sourced from South America by my British suppliers and, wherever possible, I use recycled materials and packaging.

My customers and me:

The interaction this great craft has provided me with is incredibly rewarding, and I am proud of my customer service which continues with many of my customers long after they have purchased their first felting kit. Many have half my range sitting proudly in their homes and continue to support my business throughout the year - feedback doesn't get any better than that! I am always on hand for any 'woolly' advice and have a monthly customer gallery on my website and Facebook page to show off all your lovely projects.
Please enjoy looking around my shop and if you have any questions I am just a message away...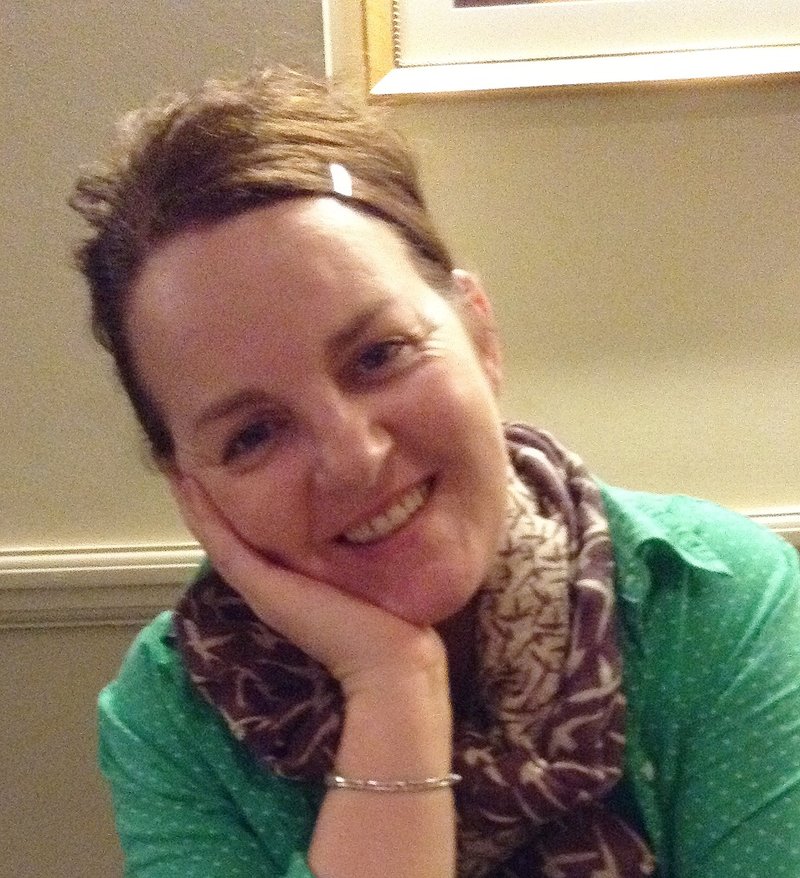 Disclaimer:

Needle felting is highly addictive and could lead to compulsive creativity!

Membership and Awards:
Lincolnshire Show Ransom Cup: I was awarded this coveted trophy in 2014 for best content and craft display.

Country Craft Association: Following strict assessment I became a member of the Country Craft Association; where myself and other crafters, artisans and artists take part in country wide craft fairs, shows and workshops.

International Association Of Feltmakers.

The Campaign For Wool. Patron is HRH Prince of Wales.

Heritage Crafts Association
Happy felting
Sandy, Lincolnshire Fenn Crafts